World renown does not come just like that. The brands we exhibit in our showroom bear an aura of authenticity and unrivalled craftsmanship. This is why it has proved quite impossible to create imitations. Some of these works have been a constant feature for decades now. The Mossi Vase and the Cactus Table from Lalique are just two examples.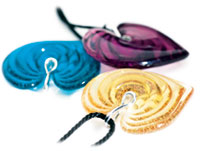 Nearly everything is handcrafted: hand-painted porcelain from Royal Copenhagen, hand-plated silverware from Odiot, superbly detailed porcelain figures by Lladró, …
And that is not to mention a few other top names: Baccarat, Christofle, Daum, Haviland, Herend, Lampe Berger, Meissen, Robbe & Berking, Versace … There are, we are sure you'll agree, only a very select number of interior design specialists that can boast such a varied portfolio of prestigious brands.