Lalique
Ethereal crystal with Art Nouveau as the climax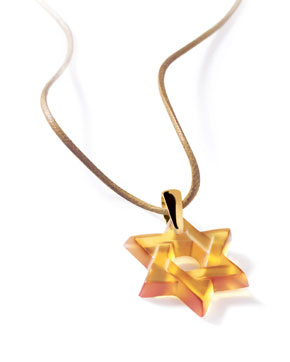 Lalique is one of the world's most renowned producers of glass articles with strong Art Nouveau and Art Deco influences. Some of the most characteristic features of Lalique are contrasting use of clear and matte crystal and a wealth of details, which often create a breathtaking interplay of light and shadow.

Founder René Lalique primarily acquired fame as a designer of jewellery. Plants and animals formed his major sources of inspiration, with a preference for peacocks and dragonflies. He also used materials that were previously uncommon at the time: glass, enamel, leather, horn and shells. After that, he turned his attention to designing other decorative objects, such as vases, with the Mossi vase being one of his most remarkable creations. Lalique perfume bottles are still highly sought after. In his later period, he designed interior elements in glass, such as furniture (who can forget his impressive cactus table?), as well as decorative objects such as the well-known glass panels for the Orient Express.

Lalique still launches innovative collections, sometimes in limited editions. With its diamond-black brilliance, the "Black Collection" forms an occult, mysterious antipode to the purity and transparency of crystal. The "White Light" collection combines iridescent white opal glass with clear crystal. Lalique's latest creations are inspired by the Garden of Eden, with a seductively intertwined snake as the central theme. This collection, consisting of a series of decorative objects and jewellery in a fascinating deep-red colour, was christened "Mythic Garden".
Have a look at our Lalique collection